Updated: 4:10pm cdt-The whispers proved true. UAB football will return to the fanbase who in 20+ years, for even one game, failed to populate one complete side of Legion Field, let alone half the stadium.
In a measured press conference, UAB President Ray Watts announced today that to program would be restored, but gave no timeline as to when the Blazers would see the field of play again. The general thought is that it would return in 2016.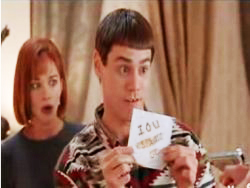 The kicker, Watts announced that the program would get no more financial support than it has ever received from the University. Additional monies would have to come from private donations…the fictitious "pledges" the #freeUAB supporters kept promising in front of any microphone that would grace the sound of their voice.
Watts did the right thing in shutting down UAB football. Now he's doing the wrong thing, but in the right way. Basically, UAB supporters (I almost said that without laughing), put up, or shut up.
I'll give you one guess as to what's going to happen.
12:04pm cdt – Whispers are beginning to surface that UAB football will soon return, giving the 143 people who care (including the team and coaching staff) something to do on Saturdays.
The announcement is set to be made today at 4:00pm.
UAB football is the perfect face for the City of Birmingham. Both are silly, sometimes corrupt, and are an embarrassment to those who live in the area.
The whole #freeUAB campaign became a quick and easy war against the University of Alabama, who despite popular opinion among mediots and Tide antagonists, doesn't give a rat's butt hair whether or not the Blazers play another down of college football.
UAB crowds have been historically hysterical. We've all seen the pictures of dozens of rabid UAB fans yelling for their team as they get pulverized by UTEP.
There's a hint that the announcement will involve UAB returning to FCS (or Division 1-AA) status, which is where it clearly belongs. An on-campus stadium has also been tossed around.
We'll see. Either way, whatever the decision, it's clear that the decision will be, as William Shakespeare gave us, "Much Ado About Nothing."
Because that's what UAB football has always been, and if it does return, what it will always be.

(Follow ITK on Twitter for Bama news, commentary and smack.)