That sound you hear isn't thunder. It's the distant rumbling of a battle that will soon take place in the near future. The 2014 Alabama Crimson Tide faces its biggest test soon, and this year that test isn't LSU or Auburn. It'll come from across state lines.
When Mississippi State comes to Tuscaloosa November 15.
Oh, you thought I was talking about Ole Mi$$?
Well, the Tide does tangle with the most racist member of the Southeastern Conference this Saturday. A bunch given to the notion of really neat-o tailgating, mainly because historically that's all they've had to cling to.
There once was an amazing miracle involving just two fish and five loaves feeding 5,000 men. But Ole Miss has miraculously lived off of one good year and two Mannings at quarterback, feeding their fanbase for a lifetime.
Speaking of quarterbacks, if there is a more overplayed, overhyped quarterback than Bo Wallace I would love to see him. The guy defines the word average, but due to a lack of talent has been catapulted to stardom in a place that once called Jevon Snead the second coming.
There is one reason last year's game in Tuscaloosa was as close as it was…a 25-point Bama shutout. His name is Doug Nussmeier, the former offensive coordinator at the Capstone. Nuss was kindly shown the backdoor after number two-ing all over himself in last year's Iron Bowl, and is now clinging to the sinking ship we call Michigan football. Lack of offensive production in Ann Arbor surprises no one in Crimson. In tight games Bama's offense had the creativity of a CPA's arts and crafts class.
Enter Lane Kiffin, who has looked brilliant so far this season. Kiffin has been the shot in the arm the Alabama offense has needed for years. The man who made Jonathan Crompton look like Peyton Manning is making Blake Sims look like Russell Wilson. It's an amazing thing when an OC actually puts the ball in the hands of playmakers, and my gosh does Alabama have playmakers.
Also, while it's hard to fear the Nick Saban vs. Mater matchup, it's actually impossible. When I think of Nick Saban and co. squaring off against Hugh Freeze, I honestly picture me wrestling with my 6-year-old nephew. It's cute at first, but if I don't pull back somebody is gonna get hurt.
The biggest threat the Black Bear Rebel Thingies pose this Saturday is the atmosphere Bama will be walking into. Very few times in these Bama players' career will they have had to go up against 46,000 screaming opposing fans. It's usually closer to 100,000, so the differential may be somewhat disorienting at first.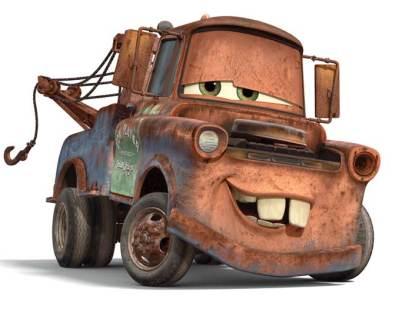 As I write this Bama is a 5-point favorite in the match-up. And if you want to pay off your mortgage, take that line RIGHT NOW. It will move up as the week goes on. The team that struggled with Memphis is going to have their minds blown by this Crimson Tide team. If Ole Miss' offense wasn't so pedestrian, there'd be reason for concern. I had someone ask me who among the Tide's DBs could cover Treadwell for the Black Bear Rebel Thingies. My response? All of them, because Ole Miss doesn't have a QB who can deliver it to him in the face of real SEC pressure. Wallace's delivery in the pocket is as swift as a glacier.
The Ole Miss defense is salty, I will give you that…but it has the depth of a kiddy pool. If it's any indication, they lost a starter last game and replaced him with a transfer from FIU.
Ole Miss fan, I know you want to think that Boise or Memphis were real barometers for your team…not to mention a Vandy team that Kentucky abused…but in all honesty Florida would beat Mississippi by 2 touchdowns. Along those lines, it's too bad your Black Bear Rebel Thingies don't compete in the SEC East, because that's the only way you're getting to Atlanta. You haven't been yet…in the 22 year history of the SEC Championship Game…and you're not going this year.
All you'll hear this week is how hyped the Ole Miss fans and team will be for this game, but for a team who's never "been there" or "done that," expect more of the same on Saturday. Ole Miss fans are no stranger to the concept of owning another person, which is why it shouldn't bother them that Alabama owns their Black Bear Rebel Thingies. A series record like 51-8-2 speaks volumes, with win number 11 in row coming in just a few more days.
Ole Miss is an improved team, and definitely heading in the right direction. But only similar to me saying that 10 paces out my front door toward the west is me heading in the right direction toward California. There's just too far to go, and not enough time to get there between now and this weekend.
Bama big in Oxford this Saturday.

(Follow ITK on Twitter for Bama news, commentary and smack.)