This post brought to you by CBS Sports. All opinions are 100% mine.
I love fantasy football. What I don't love is all the mindless recordkeeping and stacks of papers and binders filled with information that running a fantasy football league once required. Thankfully, technology has made the entire task easier. Some of my most enthusiastic fantasy football friends have talked about the online services and one name kept coming up—Ultimate Fantasy Football Game from CBS Sports. I checked it out and here is what I found out about it. It is easy to use and highly functional.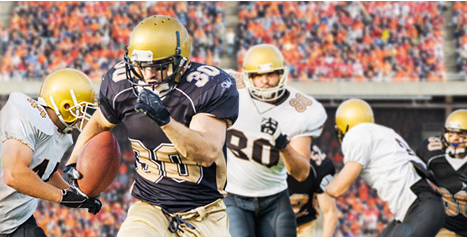 The process of creating your fantasy football league at Ultimate Fantasy Football Game is easy. You answer a few questions like picking a league name, setting the entry fee, customizing the number of divisions and teams, and selecting the scoring system. The scoring system options include express setups for Head-to-Head leagues and ranked. There is even an option to fully customize the league's scoring system. This level of ease and functionality makes running a fantasy league a snap. In fact, there are over 1,000+ ways to customize your league setup. It really is the expert's choice and it is easy to see why it is the most trusted Fantasy football game out there.
Once you've created your league, the fantasy page is loaded with usueful information ranging from general league news to roster trends among the various fantasy football leagues. Even the draft setup is highly customizable. You can create a snaking draft order, non-snaking and even use a random generator to create the draft. There is even a way to enter your own draft order if your league has already determined how it would be handled. It helps keep track of trades and other functions too all while keeping you updated on player availability and roster spots.
CBS Sports Fantasy Football is even giving away a free Fantasy Football Draft kit that includes an advice app. You can see more about it by checking out the 2014 Fantasy Football Special Offer.
All of that is why it is the #1 Most Awarded Fantasy Football game out there.. But, you should try it out. The season is getting closer and with kickoff set to begin soon, now is your chance to get the tools you need to win (or in my case just have fun competing with your friends.)