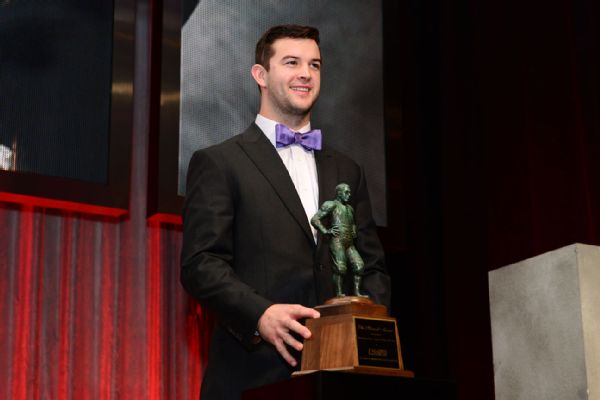 Thursday night Alabama quarterback AJ McCarron became the first Alabama player to win the Maxwell Award as the nation's most outstanding player.
"Super surprised," he said. "I don't think I'm the best player out of the other two guys that were mentioned (Manziel, Winston), but I can't thank them enough. It's an honor to be here."
McCarron is Alabama's winningest all-time QB, leading the Tide to an 11-1 season, throwing for 2,676 yards and 26 touchdowns with five interceptions.
"It's awesome, but I can't thank my teammates enough," McCarron said of winning the award. "All my teammates back home, I love you guys. You all made this possible."
McCarron has also been selected as one of six finalists who will be in New York this Saturday night for the Heisman Trophy ceremony, and early projections in the upcoming NFL draft place him as high as the last first round. In his three years as a starter at Alabama McCarron is 37-3, with his final game coming January 2 vs. Oklahoma in the Sugar Bowl.